foreign patent application
A patent is a protected exclusive right owned by the originator of an invention. The patent system aims to protect the exclusive and exclusive rights of technology. Any subject other than the right holder must obtain the right to use the patent through the authorization of the patentee. With the continuous improvement of the legal system, the use of patents shows a trend of diversification, patent invalidation, patent revocation, expired patents and so on are included in the scope of patent law. Only a full understanding of such legal systems, in order to make full use of patent resources for enterprises to achieve more economic value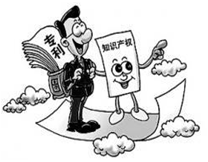 Paris Convention Approach:
The applicant shall submit the application to the patent offices of several Paris Convention member states within 12 months from the priority date and pay the corresponding fees. With this approach, applicants may not have enough time to prepare documents and raise fees.

PCT Route:
The applicant directly submits a PCT international application written in Chinese or English to the State Intellectual Property Office of China within 12 months from the priority date. After the international application is determined, the application will have the effect of a regular national application in all PCT member states.