Wayne International won the "Brand Trademark Construction Contribution Award"
Categories:
Author: Yu Wanghong (Responsible Editor: Wang Houqi)
Source: Xinhua
Release time:2019-07-11
Recently, the 11th China International Trademark Brand Festival Welcome and Awards Ceremony was held. at the meeting,
Wayne International gets 2019Annual "Brand Trademark Construction Contribution Award".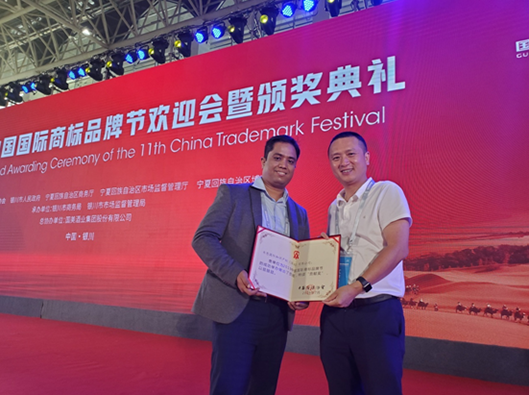 Awards ceremony site
Wayne International is committed to the protection of intellectual property rights, based in Shenzhen, Guangdong and New York, USA.
The international intellectual property agency, which has lawyers in the United States and China, is an international intellectual property agency for domestic and foreign enterprises and individuals.
We provide professional services for the protection of intellectual property rights, especially focusing on the protection of foreign-related intellectual property rights.
At present, Wayne International provides a good service for the intellectual property rights of thousands of enterprises and research institutes to go abroad.
The project cases covered 158 five continents.Countries and regions, the company's international intellectual property business
85% of all businessAbove, especially in the United States patent and trademark applications have a wealth of operating experience.
Trademark is an important carrier of the brand, but also the key support of the brand economy, but also the national intellectual property power war.
Slightly important part. With the domestic environment of intellectual property protection is getting better and better, there are more and more foreign enterprises in
China applies for patents and trademarks, hoping to be protected in the Chinese market.